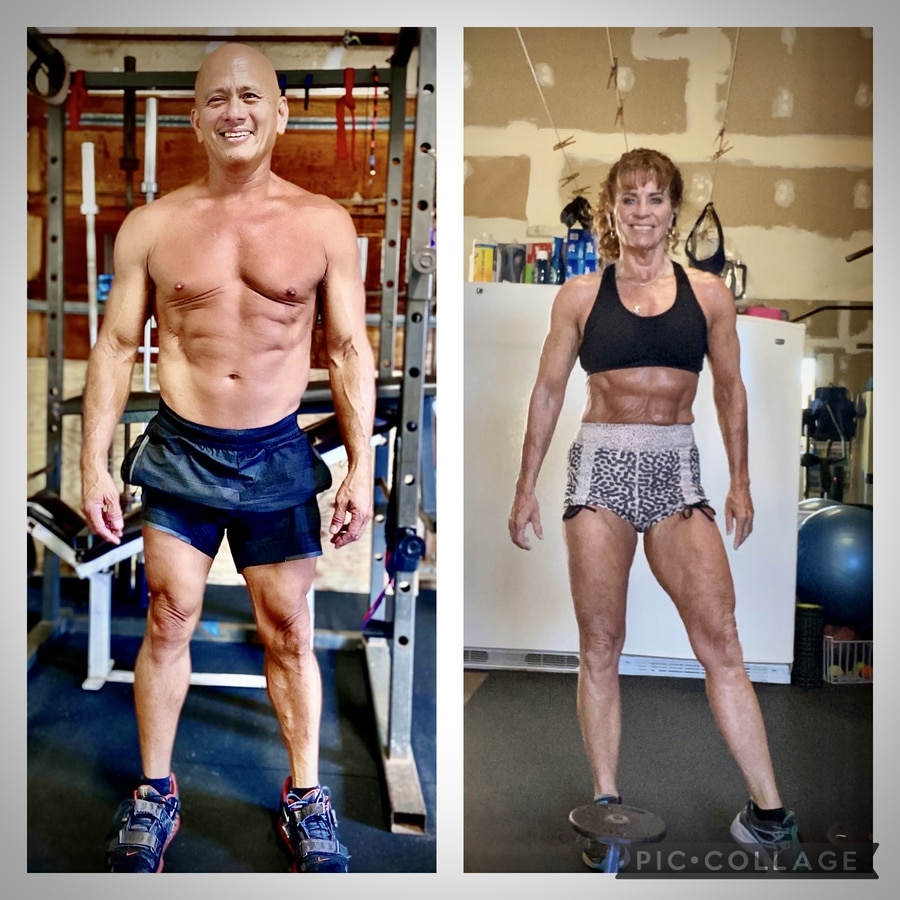 Holly and her husband, Frank, are true carnivore #couplegoals! Holly has been able to transition off all of her thyroid medication and eliminate joint and hip pain on the carnivore diet. Both Holly and Frank have been athletes their entire adult lives, and now, in their late 50s, share their incredible results.
Holly's Journey to the Carnivore Diet
For years, Holly suffered from inflammation and hip pain. She feared she would need surgery someday as it seemed to be common in her family. After starting the keto diet 2 years ago, she felt about 80% better, but still had some discomfort and had some belly fat that she couldn't seem to get rid of. She joined one of Dr. Shawn Baker's carnivore challenges, and that made all the difference!
From Keto to Carnivore: Holly's Transformation
"I was pleasantly surprised at how well I was feeling after three months! My knee and hip pain was gone, and my sleep was much improved on the carnivore diet. I slept much deeper and found I didn't need as much sleep as before," Holly shares. Holly also heard that the carnivore diet could potentially help her thyroid issues, and after less than a year on the diet, she's off all of her thyroid medication and feeling great!
Benefits of the Carnivore Diet: Holly's Experience
Like many of us, Holly had focused a lot of her diet on fresh vegetables and even had her own garden. "On keto, I was eating a lot of vegetables and had to implement intermittent fasting in order to lose any weight. As soon as I stopped fasting, the weight would come right back on." After transitioning to the carnivore diet, Holly found she no longer needed to fast in order to reach and maintain her ideal weight.
Overcoming Cravings and Challenges: Holly's Story
During her transition to carnivore, Holly struggled with sweet cravings and low energy at first, but after a couple of weeks, her cravings went away and she had much more energy for her workouts. Now, Holly looks forward to her meat-based meals and no longer has sweet cravings. "We eat mostly beef and we do enjoy pork belly as well. I dehydrate bacon to make jerky, and that's my go-to for my afternoon meal. I currently eat two meals a day." Holly and Frank also both enjoy eggs, admitting, "Every weekend we go to the farmer's market and get our seven dozen eggs!"
Holly's Three Takeaways from Her Carnivore Journey
Another benefit for Holly is no longer being a slave to the scale. "Since going carnivore, my whole body composition has changed dramatically, and at almost 60 years old I have a six-pack!" Holly has three big takeaways from her carnivore journey: "Put the scale away, it's the enemy! I'm thrilled to be off my thyroid medication. Finally, my biggest win is getting off of sugar. I realize now that food doesn't control you, you control the food!"
Holly and Frank's Inspiring Results on the Carnivore Diet
Holly and Frank's success with the carnivore diet has inspired so many around them as well. "It's amazing how good we feel all the time. We jump out of bed ready to go. It's not what a lot of aging people will tell you these days!" Holly and Frank enjoy sharing their story with others through social media and podcasts, and hope that more people, especially aging adults, will consider trying the carnivore diet.
Results are not typical. All viewers of this content, especially those taking prescription or over-the-counter medications, should consult their physicians before beginning any nutrition, supplement or lifestyle program.