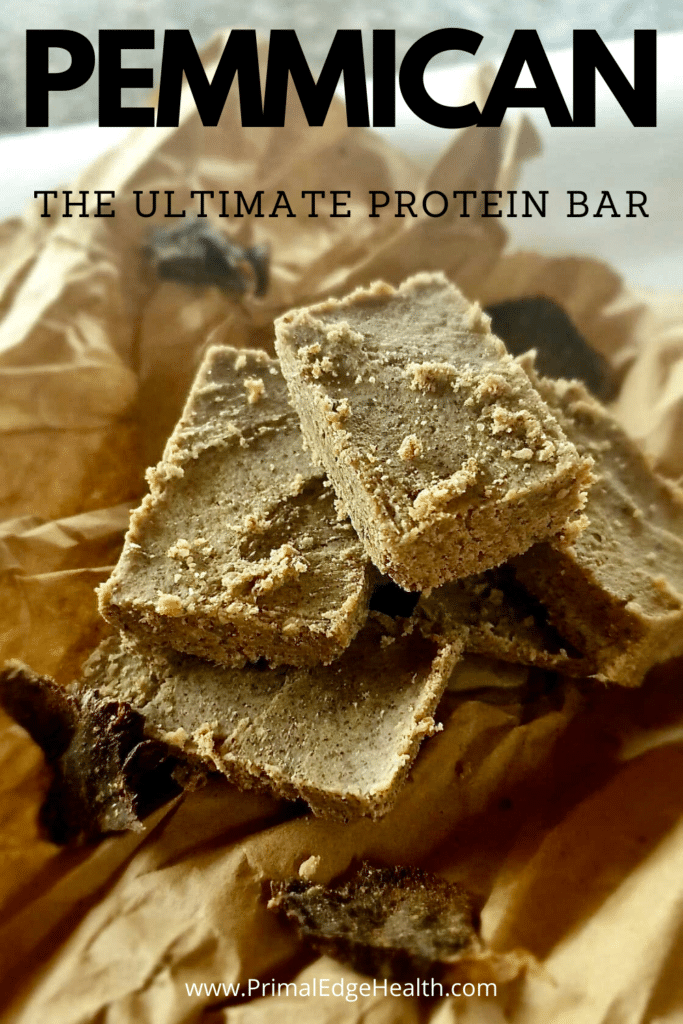 This pemmican recipe combines the two most essential ingredients for human health: animal meat and fat. It is one of my easy keto recipes that is a long-lasting option for backpacking, hiking, camping and other forms of travel because it won't spoil, smush or spill.
Prep Time: 20 minutes
Total Time: 20 minutes
Ingredients
454 grams meat dried and ground
1 tablespoon salt
2 tablespoons herbs and spices optional
454 grams tallow melted
Instructions
Melt the tallow in an oven-safe container or double boiler over medium-low heat. At 350° F/175° C, it takes about 10 minutes in the oven.
Combine the meat, salt, and optional herbs and spices in a bowl.
Once the tallow is melted, but not too hot, pour over the dry material and combine well. There should be just enough tallow to moisten all the meat but not make puddles. If the fat does not completely incorporate the dry meat, add a little more. Mix well.
Transfer into an 8×8-inch baking dish to set. Then score into squares and store in an airtight container.
Notes
See notes in recipe text for the best way to dry meat.
In place of cutting into squares, it is also possible to roll the mixture in your hands like a meatball and form small balls.
Silicon molds and standard or mini muffin size pans are also useful for forming uniform shaped pieces. Chocolate or soap molds can both be used for this purpose if they have a shape you like.
For the printable recipe and complete recipe details, visit the Pemmican Recipe on Primal Edge Health and check out our keto and carnivore cookbooks too!
Check out our full shopping list of approved carnivore foods as well as a sample meal plan.