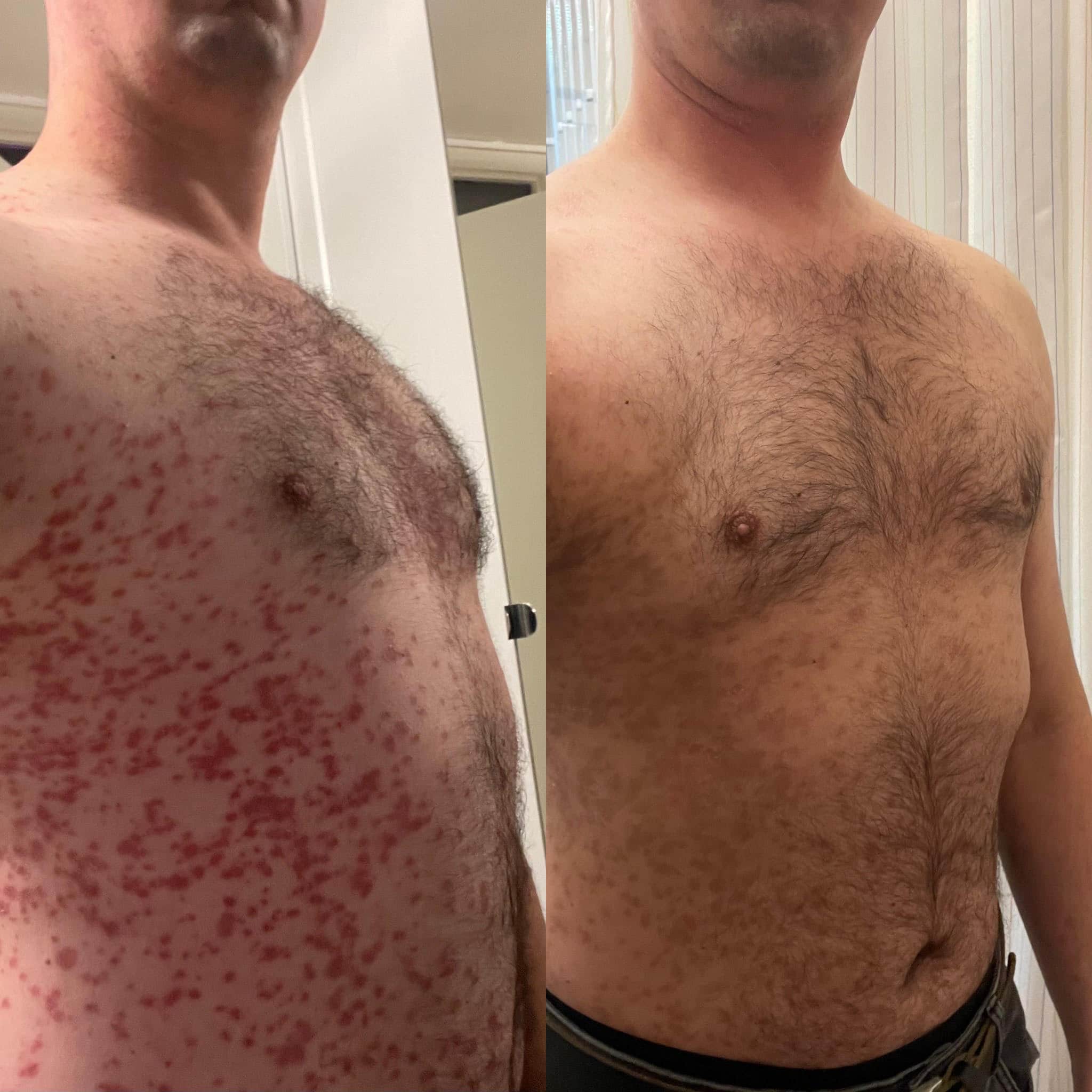 Here's my story and my relation with the carnivore diet.


So I've been struggling with psoriasis for 17 years and Psoriatic arthritis for almost 5 years. After the PA diagnosis, I struggled with a lot of other health issues like sleep apnea, B12 shortage, and a fast build-up of lactic acid in my muscles. 


So, the last 4 years I've been taking medication, an TNF alpha blocker. No more psoriasis and no inflammation of the joints. However, always tired, muscle cramps. Just struggling with the symptoms of an autoimmune disease.


Well, 10 weeks ago my son got sick, and I arranged something with my work, to work from home and take care of my son. That week I felt just fine and that week I took my PA medication.

The next day I became ill, I got a fever and a sore throat. I got a throat infection, and as result an huge psoriasis flare up. I was covered from my scalp to the bottom
of my feet. Feeling utterly hopeless and tired of being sick, I just went searching for possible solutions. Being an Advanced Nurse Practitioner in Training, being sick does not compute with the way I want to live. And there I stubble on the Joe Rogan podcast… and wow. Could this carnivore diet be the solution?

I talked it over with my girlfriend, and I started it for one month… 9 weeks later (with 2 cheat days on Christmas… with regrets of some minor inflammation) these are the results. See for yourself.